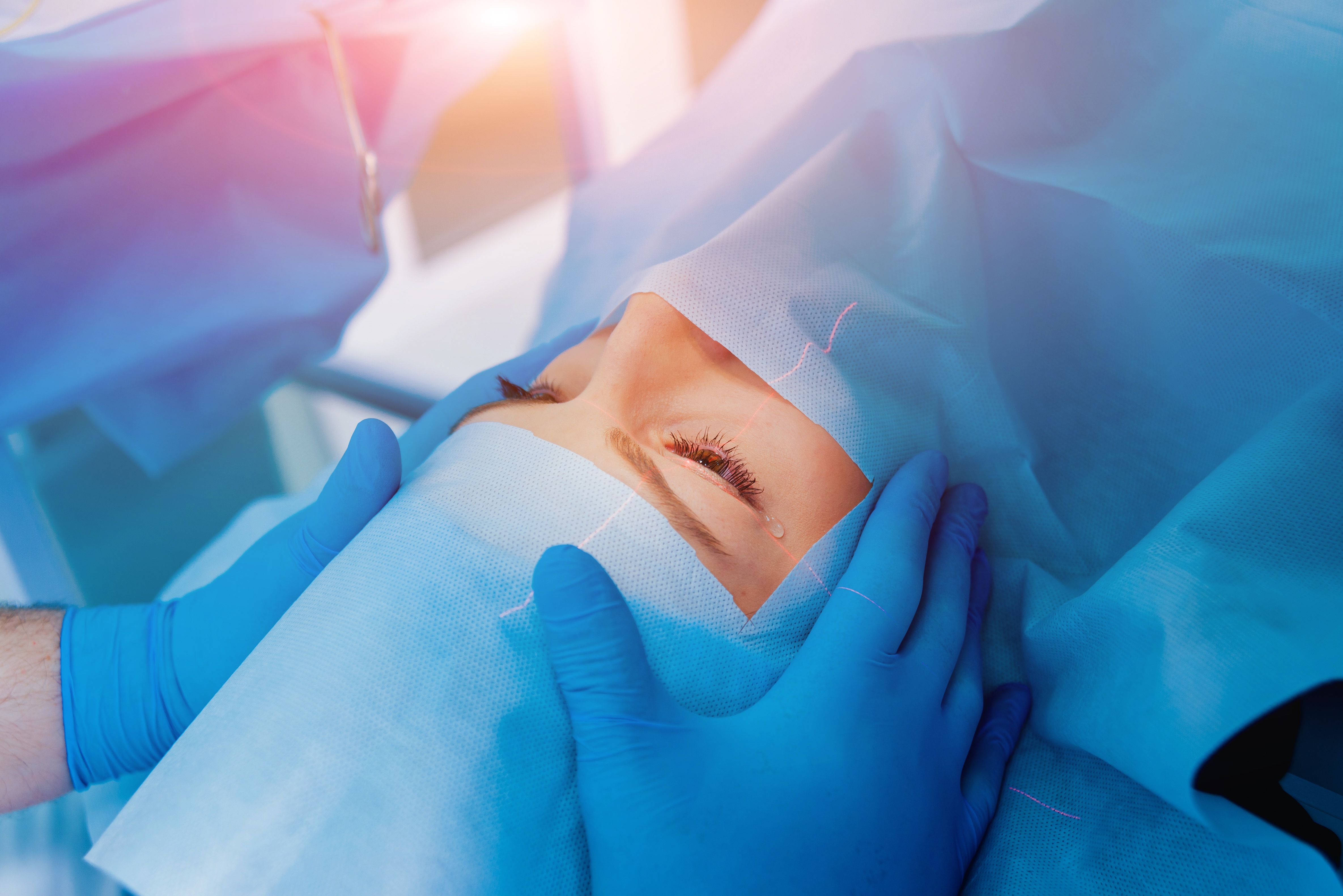 Those who wish to eliminate their dependence on contact lenses or eyeglasses should consider refractive surgery. One such surgery is photorefractive keratectomy or PRK. Because PRK is considered an elective procedure, it is likely to not be covered by insurance. That might make potential patients apprehensive about the cost of PRK surgery.
The doctors at the Byrd & Wyandotte Eye Clinic serving Detroit, Lincoln Park, and Dearborn Heights, MI, can answer all of your questions about PRK surgery, help determine whether it is the right treatment option for you, and walk you through the costs and payment options. Let's go over some of the basics below.
About PRK
PRK is a type of laser vision correction. PRK corrects refractive error, which you may know better as astigmatism, farsightedness (hyperopia), and nearsightedness (myopia). It is very similar to the LASIK procedure, although it predates LASIK.
Both PRK and LASIK reshape the cornea to correct for the conditions mentioned above. The main difference between the two is that during LASIK surgery, a small flap is created in the outer corneal layer known as the epithelium. During PRK, the epithelial layer is removed completely and eventually heals. Because of this, PRK surgery requires a longer recovery time.
LASIK Costs vs. PRK Costs
On average, PRK surgery can cost between $1,000 and $3,000 per eye, with a national average cost of $2,300 per eye. Prices do vary from patient to patient, however.
PRK tends to be less expensive overall than LASIK. Like LASIK, PRK is considered an elective procedure. Because of that, vision insurance may cover some of the costs of doctor visits but are not likely to cover the cost of the procedure.
Factors That Affect PRK Surgery Cost
Some of the factors that will affect the cost of PRK surgery include:
Degree of Refractive Error: Patients who have higher degrees of refractive error could be more challenging to treat, which can affect surgical costs.
Technology Used: Practices that use advanced lasers and the latest technology may charge more for their laser eye surgery services than practices that do not use as much advanced technology.
Practice Promotions: Practices may have special offers for lower cost surgery. Keep in mind that some of these low-cost deals come with hidden fees, and it's important to do your research on the price of surgery and whether or not that practice is reputable.
Fees for PRK Surgery
Some of the major fees involved in PRK surgery include these categories.
Special Equipment and Facilities
All PRK surgeries are performed with what's known as an excimer laser. This laser is powerful enough and precise enough to reshape the surface of the patient's cornea. This device is computer-driven and programmed to a patient's exact specifications. It ensures the results are both customized and precise.
Professional Fees
Patients should clarify whether the surgeon's professional fees are included in the cost of the surgery. If the procedure is being performed in a hospital, surgical materials needed for the surgery, as well as eye examinations before the surgery are also added to the cost.
Aftercare and Follow-Up
Medicines after surgery such as topical antibiotics, anti-inflammatory medications, and pain medications may be prescribed. Follow-up treatments are also part of the costs of PRK surgery.
Contact Us for World-Class Corrective Vision Treatment
The team at the Byrd & Wyandotte Eye Clinic in Dearborn Heights, MI, are ready to provide you with the best possible eye care solutions. Call (734) 284-2444 or make an appointment online to get started with your free consultation today.