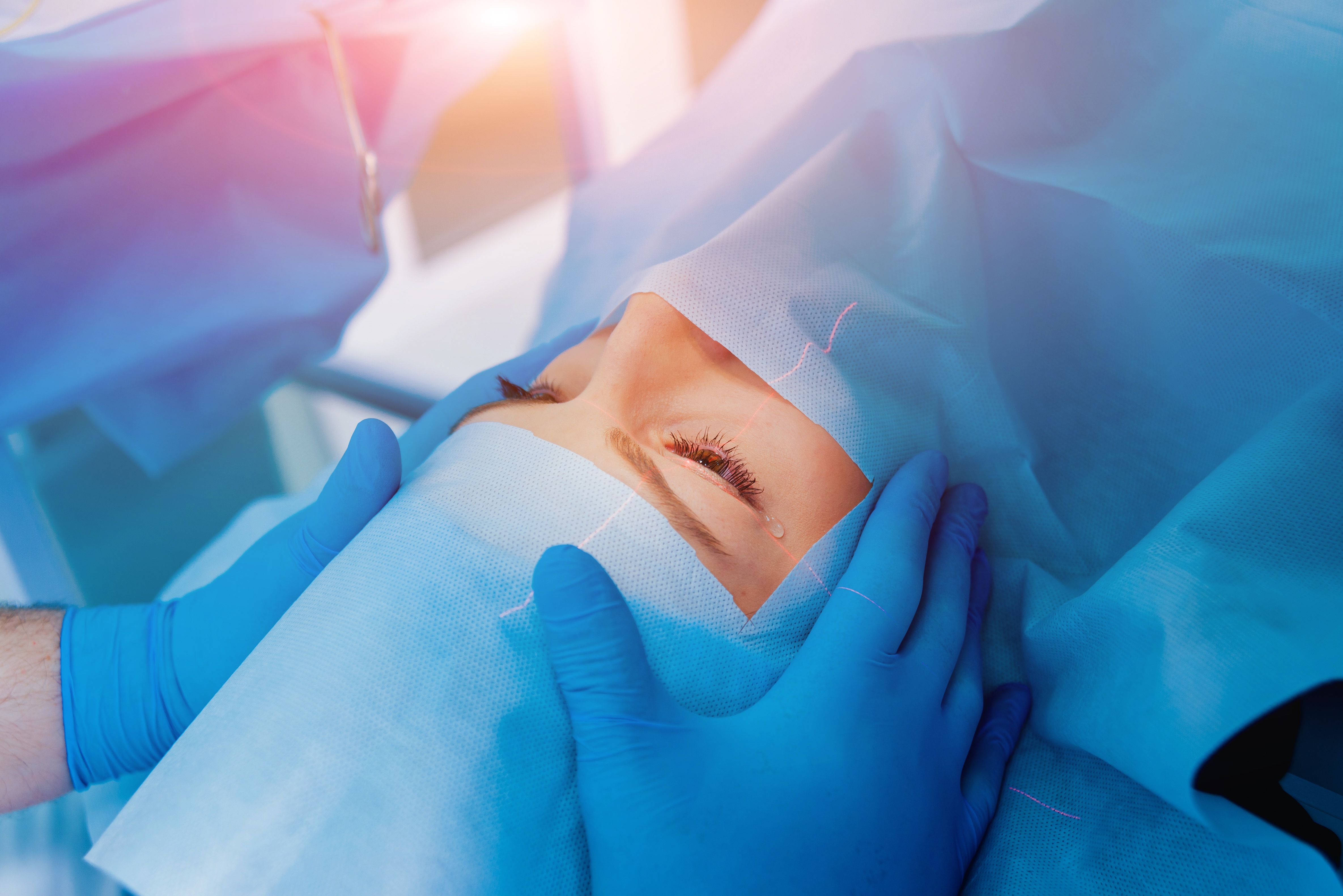 LASIK surgery is a popular refractive technique that enhances vision. While LASIK is highly successful, there are a number of people who are not ideal candidates for this procedure. These individuals may be better suited for photorefractive keratectomy, or PRK. Like LASIK, PRK improves vision in patients affected by nearsightedness, farsightedness, or astigmatism.
While PRK is very similar to LASIK, the technique involves the removal of the outer layer of the cornea. As a result, PRK recovery is slightly longer. Dr. Thomas Byrd prepares patients from Detroit, MI, Dearborn Heights, MI, and Lincoln Park, MI, for PRK surgery recovery, the side effects that may develop, and the amount of time it will take for the vision to fully recover.
First 24 Hours of Recovery
PRK surgery is performed using local anesthetic and an oral sedative. Patients will be awake and aware following their procedure. Despite this, they will need a friend or family member to drive them home after treatment, because the vision is likely to be very blurry after surgery, the eyes will be sensitive, and they will still be under the effects of the sedative.
During the first 24 hours of recovery, patients should rest as much as possible. We recommend that patients take a long nap after they are home from their procedure. Patients should avoid televisions, computer screens, bright lights, reading, and any other activity that could irritate the eyes during this initial window or recovery.
First Week of Recovery
The first week of PRK recovery is when treatment side effects will be strongest. The most common side effects of PRK surgery include:
Mild discomfort or pain
Dry, itchy eyes
Watery eyes
Sensitivity to light
Blurry vision
Patients will be prescribed medicated eye drops to be used after PRK treatment. It is important that patients use drops exactly as prescribed to promote healing and minimize the risk of infection. If pain or irritation is significant, we recommend over-the-counter pain medication. Other than that, rest is the best way to deal with PRK side effects. It is especially important during the first week of recovery that patients refrain from straining the eyes; avoid strenuous exercise; and keep makeup, lotions, and other products away from the eyes.
Two to Four Weeks Post-Surgery
After the first week of PRK recovery side effects should have mostly diminished. The eyes may still feel slightly dry and itchy, but at this point, patients should feel well enough to return to work and other usual routines. While vision will continue to improve in the coming weeks, blurry vision should no longer be a problem. Most patients are able to resume driving around week two of recovery.
Three to Six Months Post-Surgery
During the first month of PRK recovery, vision will improve markedly, but it usually takes three to six months for vision to fully improve and stabilize. Within three to six months after PRK treatment, the majority of patients enjoy 20/40 vision or better.
Contact Us
If you've been told that you're an unsuitable candidate for LASIK, PRK surgery may be right for you. Dr. Thomas Byrd would be happy to answer any questions you may have about this technique. To learn more, send us a message at your earliest convenience or call our eye clinic at (313) 383-1300.