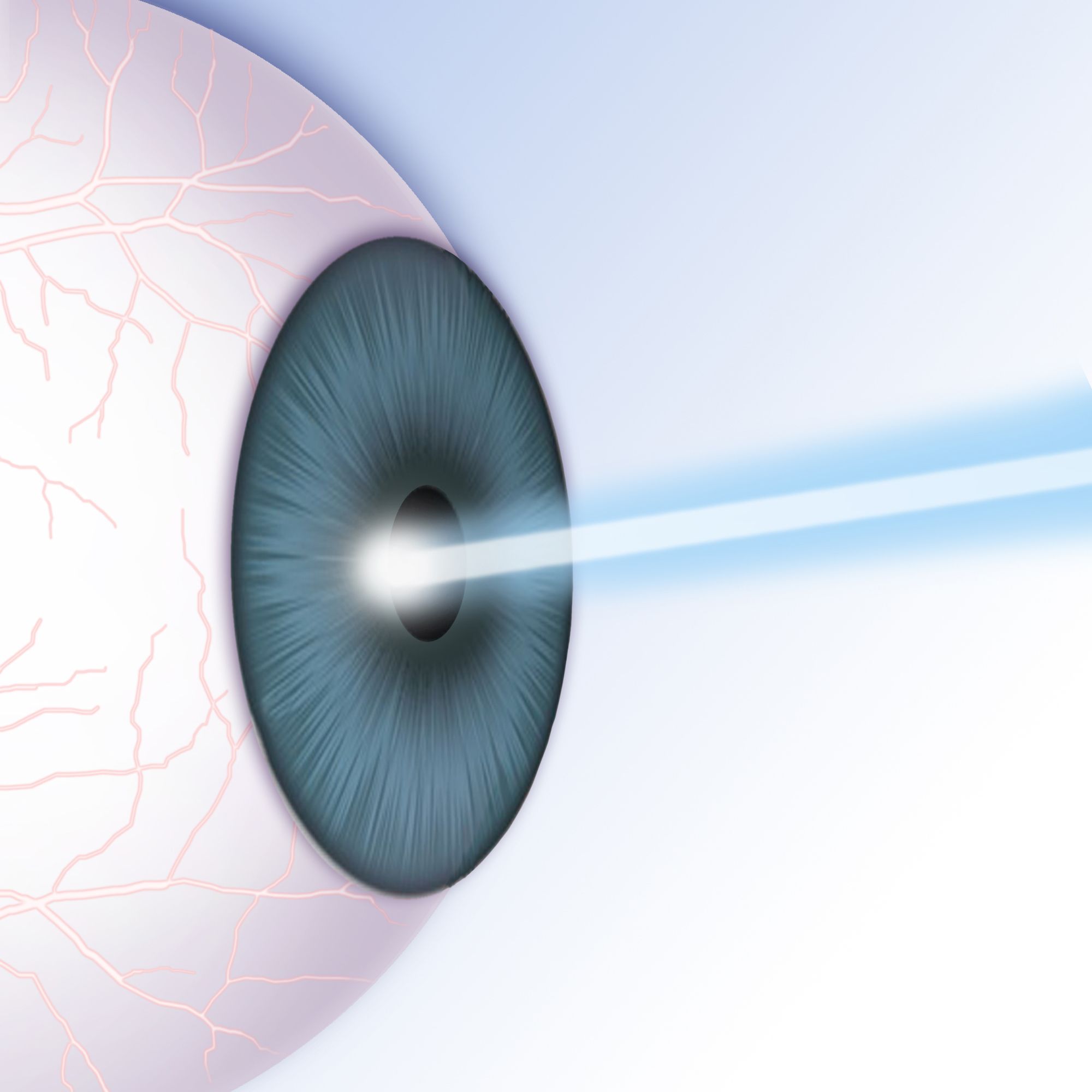 LASIK surgery alters the surface of the cornea to eliminate imperfections that cause the most common forms of vision impairment, including nearsightedness, farsightedness, and astigmatism. LASIK has a reputation for being a highly successful vision correction procedure. By most estimates, 95 percent of LASIK patients are satisfied with the results of LASIK treatment.
Unfortunately, no surgical procedure is perfect, and there are patients who do not get the LASIK results they desire. Others may see a change in their vision over time. In either case, Dr. Thomas Byrd can perform LASIK enhancement to improve results for our Detroit, MI, patients.
When Is LASIK Enhancement Needed?
It is important that patients have realistic expectations for the results of LASIK surgery. Although many patients achieve 20/20 vision or better after LASIK, that is not always the case. The primary goal of LASIK is to allow patients to reduce their dependency on prescription lenses. After LASIK, if a patient can see as well or better than they did with prescription glasses, then surgery is generally considered a success.
Our Detroit patients will also need to practice patience following LASIK treatment. Most patients do notice an immediate improvement in their vision after LASIK, but it takes some time for the full results of LASIK to be apparent. Vision may be slightly blurry or unfocused for a couple of weeks after LASIK treatment. This is completely normal and is not a sign that LASIK enhancement is needed.
Dr. Byrd will perform regular eye exams in the weeks and months following LASIK to monitor the patient's vision. If vision remains blurry several months after LASIK treatment, it may be time to consider LASIK enhancement. Similarly, if a patient healed from LASIK with clear vision, but notices that the quality of vision diminishes down the road, they may also require enhancement.
Prior to performing LASIK enhancement, Dr. Byrd will need to re-evaluate the eyes to determine if the patient is a good candidate for treatment. If there is not enough corneal thickness remaining for a second surgery, or if the degree of refractive error remaining is minimal, then the patient may need to consider prescription glasses or an alternate vision treatment.
What to Expect from the Procedure
LASIK enhancement is very similar to the initial LASIK procedure. The only difference is that Dr. Byrd will use the existing corneal flap, rather than creating a new one. With special tools, it typically only takes a couple of minutes to lift the corneal flap that was created during the first LASIK procedure.
Once the flap is lifted, an excimer laser will be used to make alterations to the surface of the cornea. There should be very minimal need for alterations, so this part of the procedure should go quickly. When the appropriate alterations are complete, the flap is lowered and the eyes will begin to heal. LASIK enhancement results should be noticeable almost immediately, though it can take several weeks for vision to completely stabilize.
Alternate Enhancement Options
Not all of our Detroit patients are ideal LASIK enhancement candidates. Sometimes patients will need to rely on prescription lenses to get completely clear vision. At other times, an alternate treatment may be offered. Aside from LASIK, Dr. Byrd may be able to enhance a patient's vision through PRK surgery. He can discuss this procedure in further detail with those who may be candidates.
Contact Us
If you are dissatisfied with LASIK results, or have noticed a deterioration in your vision months or years after LASIK, you may require an enhancement procedure. To learn more, contact us at your earliest convenience or call (313) 383-1300 to schedule an appointment with Dr. Thomas Byrd.